Talar Foods

BG
Our Brands
Kenar
To your taste
Kenar is a brand of mayonnaise, yogurt, yogurt imitating and vegetable salads with specially selected ingredients. The mayonnaise is made of first class sunflower oil, and raw vegetables are carefully selected to ensure excellent taste.
Kenar salad range comprises traditional salads such as Russian salad with pork ham, Snezhanka yogurt salad, home-made Kyopoolu (aubergine puree), Katuk (mash made of white cheese and yogurt) with baked peppers, Courgettes with special sauce, but also pays attention to different needs and desires (Russian salad without pork ham, for example). Kenar products may be used as an appetizer, salad or starter served in a creative manner.

Kenar Salads offer a variety of packages to meet the client's needs and to preserve the product quality in the best possible way.
Products
Russian salad with pork ham KENAR
Our special recipe for Russian salad Kenar is a balanced combination of high-quality pork ham, carefully selected and processed vegetables and premium mayonnaise, taking us back to our memories of home-cooked food.
Salad Snezhanka KENAR
Our delicious Snezhanka is all-year round done with fresh cucumbers and it is a great side dish for the barbecue or in combination with a toast. During the summer months you can enjoy it with а cup of your favorite aniseed drink.
Russian salad with pork ham and grilled peppers KENAR
Russian salad with a twist – we add grilled peppers and here comes a unique new taste. This delicious combination is perfect as an appetizer, and serves to the various demands and tastes of our customers.
Salad Kyopoolu KENAR
Our Kyopoolu Kenar is prepared in the traditional way as a mix of grilled aubergine, peppers and a touch of garlic. The mild taste and light creamy structure make this salad very suitable as a appetizer or a delicious side dish.
Courgette salad with special sauce KENAR
The good-old taste of fried courgettes is here to stay with Kenar special combination with sauce. Courgette salad with special sauce KENAR could be served as a separate dish, especially suitable for vegetarians, or as an appetizer.
Salad Cabbage, carrots and mayonnaise KENAR
The classic cabbage salad with carrots in combination with our high-quality mayonnaise, is giving you a feeling for the perfect rich taste.
Katuk salad with grilled peppers KENAR
The traditional katuk with grilled peppers and a pinch of selected spices gives us a delicious appetizer or side dish.
Pepper salad with garlic KENAR
Delicious grilled peppers in pieces, some garlic and fresh parsley - a favorite traditional Bulgarian salad. The perfect appetizer for a serious lunch.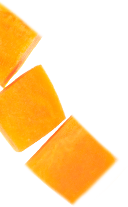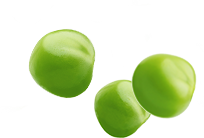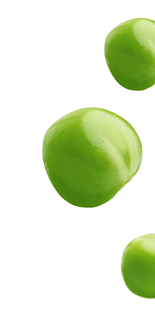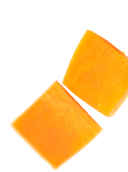 Packages